Bio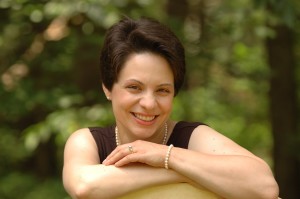 Heather Albano likes telling stories. She divides her time between writing traditional fiction and creating interactive fiction, and finds the line between the two growing fuzzier all the time.
On the game design side, she has co-authored six titles released by Choice of Games, including the award-winning Choice of Broadsides and Choice of Zombies. She worked on the critically-acclaimed interactive radio dramas Codename Cygnus and Jurassic World Revealed, released by EarPlay and now available on the Amazon Echo, and on the educational game Vixi, created in partnership with Suffolk University. She has presented on game design at GDC 2015, at the East Coast Game Conference, at the Boston Festival of Indie Games, at Women in Games Boston, and at MIT. She is currently serving as narrative adviser for the Rochester Institute of Technology Steampunk Rochester augmented reality project and as Lead Writer for the procedurally-generated RPG Wildermyth.
On the traditional fiction side, she is the author of the novel Timepiece (a steampunk time travel adventure about a girl, a pocket watch, Frankenstein's monster, the Battle of Waterloo, and giant clockwork robots taking over London), and its sequel Timekeeper and Timebound. Her short fiction has appeared in Electric Velocipede, Aoife's Kiss, the More Scary Kisses anthology from Ticonderoga Publications, and others.
She is a member of the Science Fiction and Fantasy Writers of America, the Writers Guild of America, the Indie Game Developers Association, Women in Games International, Women in Games Boston, Broad Universe, and the Cambridge Science Fiction Workshop.
Contact her at heather.albano@gmail.com
(Same information in resume form is here.)